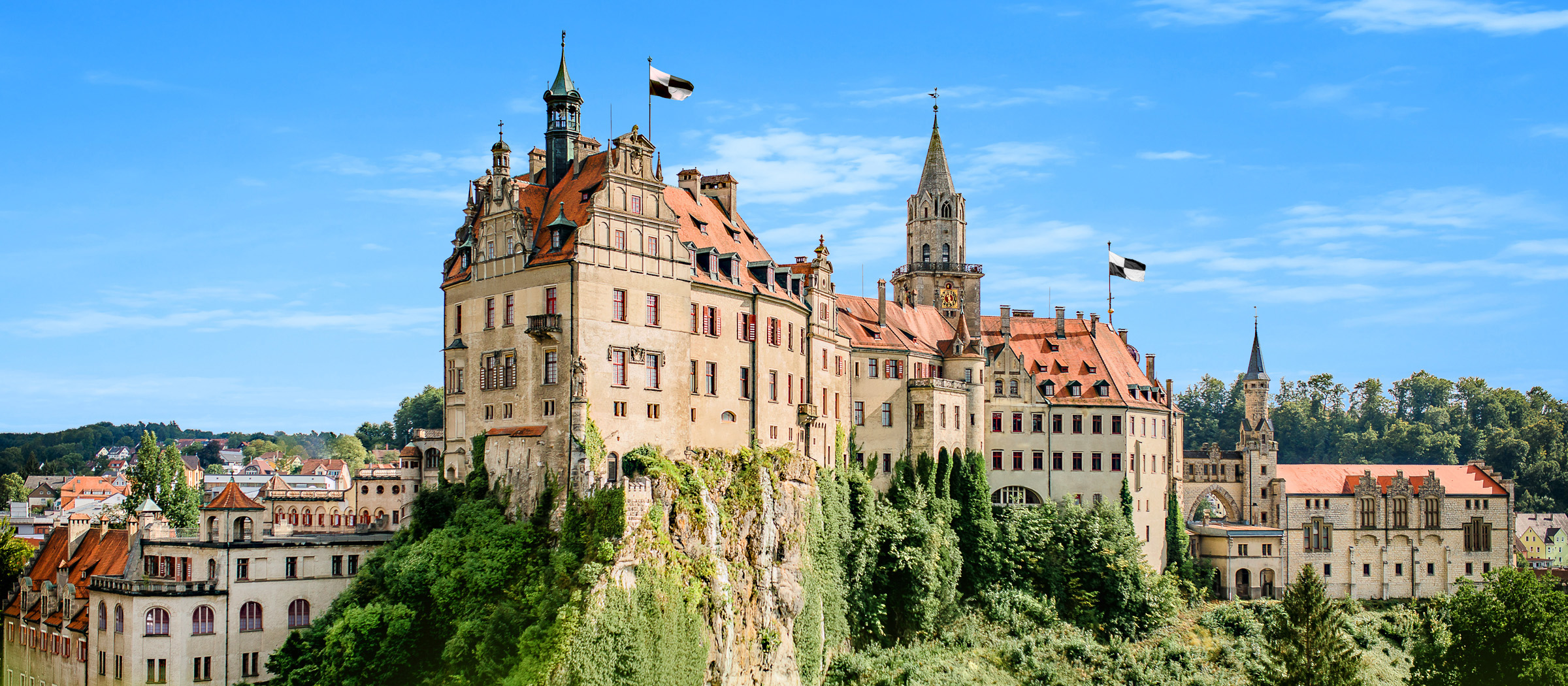 WeLcome to HOHENZOLLERN PALACE
Discover Germany's second-largest city CASTLE
HOHENZOLLERN Castle.
DISCOVER GERMANY'S SECOND-LARGEST CITY CASTLE
Hospitality is a cherished tradition at Hohenzollern Palace, also known as Sigmaringen Castle. For centuries, the Hohenzollern family have been welcoming members of the public into their ancestral home. Explore first hand the wondrous history of the royal house of Hohenzollern-Sigmaringen and Hohenzollern Palace. It is not only the magnificence, splendor and grandeur that make the guided tours walks through living history, but also the people who lived, loved, and dreamed within these historic walls. They were strategists, diplomats, and visionaries. They had a greater influence on European history than members of almost any other noble family. It was not only the princes and dukes of the family who were so influential but also wonderfully strong wives, sisters and mothers. Together they have led Sigmaringen Castle. Our palace guides will accompany you on a journey through the world of German nobility, this Swabian house of dukes and princes, bringing you close to their colorful and distinctive past, their historic castle and their extensive collections of arms and amour. You can enjoy the castle through one of the many creative themed tours as well as our seasonal events. We invite you to step into our castle, into our history and experience the events and developments of the Hohenzollern dynasty and castle.